Psychology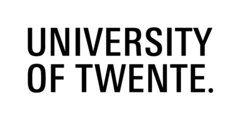 Uczelnia
University of Twente
Miasto, kraj
Enschede, Netherlands
Czas trwania studiów
3 lata
Zakres programowy
Psychology
Koszty studiowania
2314.00 EUR
Język nauczania
English (ENG)
Rozpoczęcie studiów
2023-09-01
Zakończenie rekrutacji
2023-01-10
Where does behaviour come from? Why do some people behave differently than others? What is abnormal behaviour? And what is normal behaviour? How can you influence behaviour? Welcome to the world of psychology! In the Bachelor of Science programme in Psychology at the University of Twente, which is entirely English-taught, you will study human behaviour and learn how to explain and influence that behaviour.
WHAT IS PSYCHOLOGY?
In the Bachelor's programme Psychology , you study human behaviour. Unlike many other psychology programmes in the Netherlands, we focus on both the theory and practice of psychology. At our university, you will learn to analyze psychological problems and to design practical solutions aimed at influencing human behaviour.
The Psychology programme at the University of Twente will familiarize you with five specializations:
Positive Psychology & Technology (Clinical Psychology)

Human Factors & Engineering Psychology

Health Psychology & Technology

Conflict, Risk & Safety

Learning Sciences
PSYCHOLOGY AT A TECHNICAL UNIVERSITY?
In our view, it makes perfect sense that you use your knowledge of psychology to contribute to the design of new technologies, such as social robots and intelligent information systems. For instance, we frequently use digital media and technological innovations: smart apps that you can use to warn people against dangerous situations, or new forms of Internet therapy. Even if you are not an ace in mathematics and the sciences, this will give you a head start on the job market. In addition, our programme is a small-scale programme with a lot of educational material and tasks that are tackled in small groups. The atmosphere among students and lecturers is pleasant and informal.
SIX REASONS FOR STUDYING PSYCHOLOGY
In Twente, you follow an applied psychology programme and learn to design solutions for actual psychological problems

A unique combination of psychology and technology

A lot of freedom of choice in the study programme

Small-scale programme and work in projects

Good preparation for the labour market

At the University of Twente, you study at a campus university
Wymagania rekrutacyjne
Wypis ocen – jeśli wciąż się uczysz i dlatego nie masz jeszcze świadectwa ukończenia szkoły średniej, bardzo ważne jest załączenie wypisu. Szczegółowe informacje na temat sposobu wypełniania tego dokumentu oraz termin jego przesłania znajdziesz tutaj.
Świadectwo dojrzałości i świadectwo ukończenia liceum – w przypadku ukończenia szkoły średniej nie potrzebujesz wypisu ocen – wystarczy, że do formularza aplikacyjnego załączysz Świadectwo dojrzałości wraz ze świadectwem ukończenia liceum.
Exam form - jeśli jesteś teraz w ostatniej klasie liceum i nie masz jeszcze wyników matur to konieczne jest załączenie dodatkowego dokumentu - informacji o przedmiotach zdawanych na egzaminie maturalnym. Po wydrukowaniu, uzupełnieniu i podpisaniu, należy załączyć skan tego dokumentu w sekcji Additional Documents w formularzu aplikacyjnym Kastu. Dokument możesz pobrać tutaj.
Uwaga: jedynie uczniowie/absolwenci Liceów Ogólnokształcących mają szanse na pozytywne rozpatrzenie aplikacji na kierunki licencjackie na tej uczelni.
Przed aplikacją sprawdź wymagania bezpośrednio na stronie uczelni. W przypadku problemów ze znalezieniem szczegółowych, aktualnych wymagań, skontaktuj się z konsultantami Kastu.
Wymagania odnośnie języka angielskiego
Wynik testu językowego na ten kierunek (Numerus Fixus) trzeba dostarczyć do 15 maja.
Spełnienie wymagań w zakresie języka angielskiego można udokumentować w jeden z następujących sposobów:
Ważne wymagania
Jest to program NUMERUS FIXUS. Oznacza to, że ma wcześniejszy termin aplikacji oraz aplikanci przechodzą proces selekcji.
Na proces selekcji składają się:
Egzamin wstępny
Zadanie motywacyjne w postaci formularza online
Oceny
Konieczne są również:
CV w języku angielskim
Na świadectwie ukończenia liceum trzeba mieć ocenę przynajmniej 3 z matematyki (przedmiot ten nie musi być na rozszerzeniu).
Matematyka musi być zdawana na maturze (na rozszerzeniu, na minimum 30%).
Wherever there are people, psychologists like you can make a contribution. You will be equipped to investigate and analyse behaviour, and to find practical (and sometimes technological) solutions for psychological questions. Would you like to know where our alumni end up? Watch the Liang's video or read the alumni testimonials.
WORKING AS A PSYCHOLOGIST
Below is a description of each specialization detailing the career possibilities and examples of places you could work after your (Master's) programme.
CONFLICT, RISK & SAFETY
In the Conflict, Risk and Safety specialization you will learn to develop, implement and evaluate safety interventions. This makes you the perfect candidate for a job as a behavioural scientist with the police, the ministries of Defence or Justice, as a trainer, mediator or safety researcher, or as a safety advisor. Some of our students who have completed this Master's specialization have found jobs as a behavioural scientist for the police, a coach/trainer at a vocational training centre, a psychologist for the Ministry of Defence, an implementation manager for the Child Care and Protection Board, a TNO researcher and advisor to a safety region.
POSITIVE PSYCHOLOGY & TECHNOLOGY
As a psychologist specialized in mental healthcare, you can apply scientific knowledge to practical behaviour. You will be equipped to treat psychological disorders and to promote positive mental health using practical and/or technological applications. This means you can get a job as an all-round psychologist in the mental healthcare services, at a rehabilitation centre, or as an intervention researcher or designer. With this specialization you will fulfil the requirements for the Basic Psychodiagnostics Registration (Dutch: BAPD) and the Dutch mental healthcare programme.
HEALTH PSYCHOLOGY & TECHNOLOGY
Specializing in Health Psychology & Technology will equip you to play an initiating and coordinating role in the development, implementation and evaluation of health promotion interventions for the general public, patients or care providers. For instance, you can work as a researcher, policy officer or coordinator of HP interventions at health promotion organizations (such as RIVM, NISB, Soa AIDS Nederland), hospitals or care institutions, municipal health services, companies and research institutions.
HUMAN FACTORS & ENGINEERING PSYCHOLOGY
As a psychologist specialized in Human Factors & Engineering Psychology, you will be skilled in helping companies and institutions make technological systems simpler and safer. You can also give advice on achieving the desired emotional impact and on the power of expression of new media. You will be able to get a job as a usability expert with a large (international) company, a scientific researcher at a university, or in organizations such as TNO or IfADo. This specialization also fits in well with post-doctoral programmes such as the 'user-system interaction' course at the Eindhoven University of Technology.
LEARNING SCIENCES (INSTRUCTION, LEARNING & DEVELOPMENT)
If you take the specialization in Learning Sciences you will be trained to research learning processes in various contexts and to present instruction solutions, if necessary. With your knowledge of learning you will be able to give advice on improving learning processes and learning results. Your knowledge of instruction methods makes it possible for you to work on learning arrangements with or without IT in both the commercial and non-profit sectors.