Technical Computer Science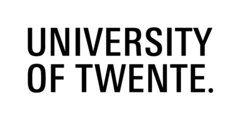 Uczelnia
University of Twente
Miasto, kraj
Enschede, Netherlands
Czas trwania studiów
3 lata
Zakres programowy
Computer Sciences
Koszty studiowania
2314.00 EUR
Język nauczania
English (ENG)
Rozpoczęcie studiów
2023-09-01
Zakończenie rekrutacji
2023-01-10
The Bachelor's programme Technical Computer Science at the University of Twente deals primarily with information and with systems for processing, storing and exchanging information. It is a broad, technical programme with excellent career prospects. Take a look at the study programme and find out what you can expect if you decide to become a Technical Computer Science student at the University of Twente. The official name of the programme you will find printed on your diploma when you graduate is Computer Science & Engineering.
In a world in which the use of information technology continues to grow exponentially, our BSc in Technical Computer Science plays an increasingly important role. For devices and organizations alike, exchanging, processing and storing information are vital functionalities. This Bachelor's programme will open doors for you that are closed to others.
THE FASCINATING WORLD OF TECHNICAL COMPUTER SCIENCE
Technical Computer Science is a challenging science that focuses on information and systems. When you think of information, consider automated searches through vast amounts of data, for example. As for systems, you might think of computers and the Internet, but also of the interaction between systems – such as robots – and people. On the one hand, you will study fundamental concepts in this course, but on the other you will also learn to apply them in a practical way to basically anything we humans occupy ourselves with. This includes travel, business, health, the environment, politics and leisure time. These days you would be hard pressed to find an area in which computer science does not play its part.
A COMPREHENSIVE BSC PROGRAMME
Our three-year Bachelor's programme in Technical Computer Science (Computer Science & Engineering) has been designed to give you a comprehensive foundation in this field of study. You will come into contact with many of its aspects, encountering a wide variety of themes throughout the programme. As an information specialist you will model problems, users and behaviour, and convert these models into smart software and hardware solutions. You will also develop devices and programmes that can safely, reliably and effectively support new applications. In order to precisely describe how such ICT systems behave in the real world, you will need mathematics, and both practical and theoretical knowledge.
PROJECTS AND TWENTE'S EDUCATION SYSTEM
During your studies, you will discover that finding creative and innovative solutions is vital. This is a skill we strongly emphasize here at Twente – often in project form. And having come up with a potential solution, you need the skills and expertise to convert your solution into a structured design – another focal area at the UT.
THEMES AND MODULES
The Bachelor's programme Technical Computer Science is divided into project-centred themes and modules. Each module revolves around a research project with a specific subject as its focal point. For example, a module may centre on computer security, programming, networks – just think about how the use of mobile devices and wireless networks has grown – or on developing social robots. These are all subjects that we deal with in the Bachelor's programme Technical Computer Science (or Computer Science & Engineering) at the University of Twente. On top of all this, in your third year you will have electives to choose from. These can either be in the field of computer science or in a completely different discipline – so you can broaden your academic knowledge. This will make you a multidisciplinary professional and a great colleague to work with.
OBTAINING YOUR COMPUTER SCIENCE DEGREE
In your third year you will write your Bachelor's thesis, which consists of your design project and your final paper. The design project will familiarize you with the entire cycle of designing a software system, from getting to know the first, informal customer specifications to delivering and presenting a documented software product. We like to think of the design project as an exercise in preparation for your professional practice. Your Bachelor's research provides a hands-on way of getting familiar with scientific research. You will develop a curious and critical mind-set, while focussing on challenging developments in the field. After obtaining your degree, you will be a Bachelor of science.
Wymagania rekrutacyjne
Wypis ocen – jeśli wciąż się uczysz i dlatego nie masz jeszcze świadectwa ukończenia szkoły średniej, bardzo ważne jest załączenie wypisu. Szczegółowe informacje na temat sposobu wypełniania tego dokumentu oraz termin jego przesłania znajdziesz tutaj.
Świadectwo dojrzałości i świadectwo ukończenia liceum – w przypadku ukończenia szkoły średniej nie potrzebujesz wypisu ocen – wystarczy, że do formularza aplikacyjnego załączysz Świadectwo dojrzałości wraz ze świadectwem ukończenia liceum.
Exam form - jeśli jesteś teraz w ostatniej klasie liceum i nie masz jeszcze wyników matur to konieczne jest załączenie dodatkowego dokumentu - informacji o przedmiotach zdawanych na egzaminie maturalnym. Po wydrukowaniu, uzupełnieniu i podpisaniu, należy załączyć skan tego dokumentu w sekcji Additional Documents w formularzu aplikacyjnym Kastu. Dokument możesz pobrać tutaj.
Uwaga: jedynie uczniowie/absolwenci Liceów Ogólnokształcących mają szanse na pozytywne rozpatrzenie aplikacji na kierunki licencjackie na tej uczelni.
Przed aplikacją sprawdź wymagania bezpośrednio na stronie uczelni. W przypadku problemów ze znalezieniem szczegółowych, aktualnych wymagań, skontaktuj się z konsultantami Kastu.
Wymagania odnośnie języka angielskiego
Wynik testu językowego na ten kierunek (Numerus Fixus) trzeba dostarczyć do 15 maja.
Spełnienie wymagań w zakresie języka angielskiego można udokumentować w jeden z następujących sposobów:
Ważne wymagania
Jest to program NUMERUS FIXUS. Oznacza to, że ma wcześniejszy termin aplikacji oraz aplikanci przechodzą proces selekcji.
Na proces selekcji składają się:
Egzamin wstępny
Zadanie motywacyjne w postaci formularza online
Oceny
Konieczne są również:
CV w języku angielskim
Na świadectwie ukończenia liceum trzeba mieć ocenę przynajmniej 3 z matematyki (przedmiot ten nie musi być na rozszerzeniu).
Matematyka musi być zdawana na maturze (na rozszerzeniu, na minimum 30%).
CAREER OPPORTUNITIES
Whether the economy is growing or struggling, the job opportunities in the field of Information and Communication technology are steadily rising. This means that job prospects for computer scientists are excellent. As a Technical Computer Science graduate you can, for example, work at one of those large information technology companies you know from your daily use of their systems for Internet searches, or your social media activities. You may want to work at a smaller company that is just starting out, or even launch your own business. There is also a lot of demand for people who understand and can apply information technology in healthcare institutes, transport companies, and in the creative industry. Specifically, there is a need for people who want to use technology to solve problems, while also asking themselves how they can organize all this and place it in the right context. These experts – or computer scientists – can choose from many positions in the job market, because they are at home in a young branch of science.